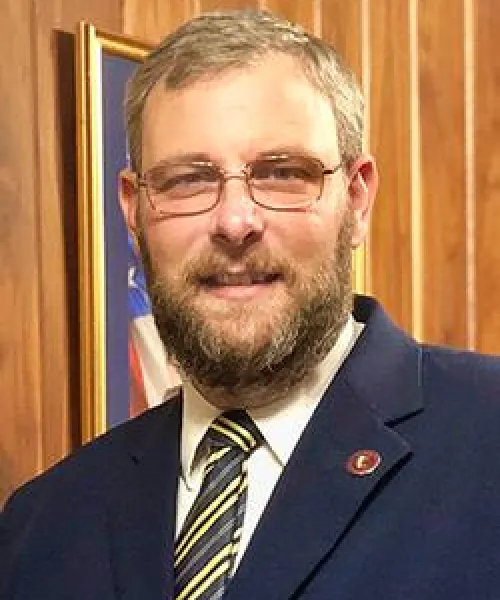 Wm. Andy High
Funeral Director & General Manager
Andy began managing our funeral homes in July 2018 after gaining experience from almost 20 years in funeral service, as well as three terms as an elected Lauderdale County Coroner.

The Florence native attended Waterloo High School, the University of North Alabama and Jefferson State College. He's licensed by the International Conference of Funeral Service Examining Boards in funeral directing, as well as embalming, and is also licensed to practice in Alabama and Tennessee. He lives on a small farm in the Rhodesville Community with the love of his life, Kelley, two children (Peyton and Marshal) and two dogs.

Andy is active in the community through St. Joseph Catholic Church and Lions Club International. An avid rabbit breeder, he serves as the Alabama Representative for the American Rabbits Breeders Association and is a member of Rabbit Producers of Alabama.

Andy has a passion for helping, and is dedicated to going above and beyond in hopes of making things a little easier for families during their greatest time of need.